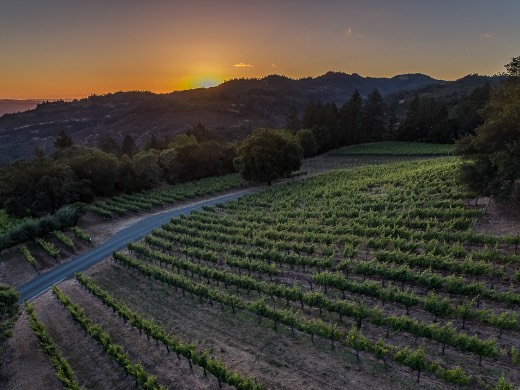 Mole Hill, Howell Mountain
Mole Hill is our three-acre Cabernet Sauvignon vineyard with loam soil approximately two feet deep. Planted in 1993 and 1994, it is nestled beside a gorge on Howell Mountain at 1700 feet with a western exposure.
The gorge acts as an elevator shaft from the valley floor, creating a unique microclimate for the vineyard. Small rocks are prolific and rise to the surface like cream in coffee. In combination with soil depth, this creates a spartan home for the vines, generating a concentration of flavors in the grapes. Each year, we harvest Mole Hill multiple times to capture the unique flavors expressed in each part of the vineyard. The beautiful, lingering finishes of the Lail Vineyards J. Daniel Cuvée begin in this jewel box as well as the single vineyard, Mole Hill Cabernet Sauvignon.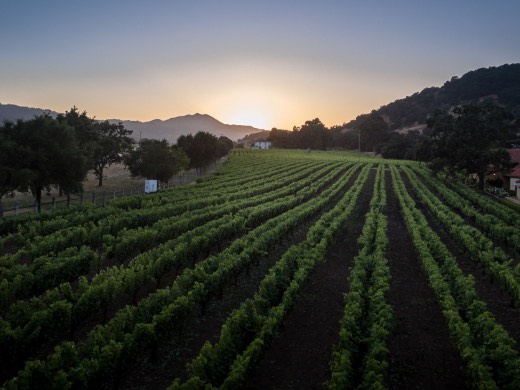 Totem Vineyard, Yountville
Totem is part of the original Inglenook Vineyards and its soils carry the wisdom of six generations of family dedication.
The property covers two and a half acres and is located at the north end of Yountville. The name "Totem" celebrates the occasion when Gustave Niebaum, founder of the family legacy, donated a totem he brought from the Yukon territory to the DeYoung Museum in San Francisco. In 2006 & 2007, Merlot vines originally planted in 1988 were t-budded to Sauvignon Blanc. The Lail Vineyards' signature mouth-watering Georgia Sauvignon Blanc originates from the fruit at this location.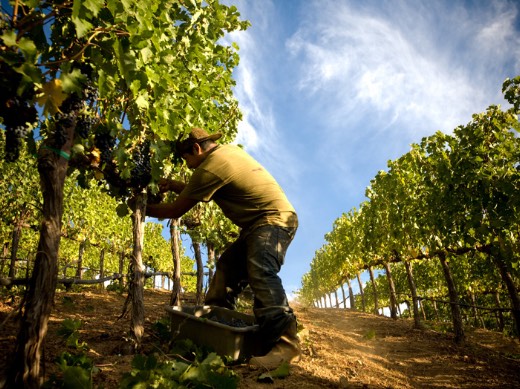 Carbon Farming involves implementing practices that are known to improve the rate at which CO2 is removed from the atmosphere and converted to plant material and soil organic matter.  These practices are also known to improve soil health, increase water retention, biodiversity and resilience.
From their beginnings in Napa Valley, my family has acted as protective custodians of the land and vineyards.  Today, when faced with climate crisis, we move to new farming practices to take action to help build a solution in our vineyards.